Always known in Ireland but now opening to the world. However British imperialism (and colonialism, in Ireland) continues unabated in the present.
Wessex Solidarity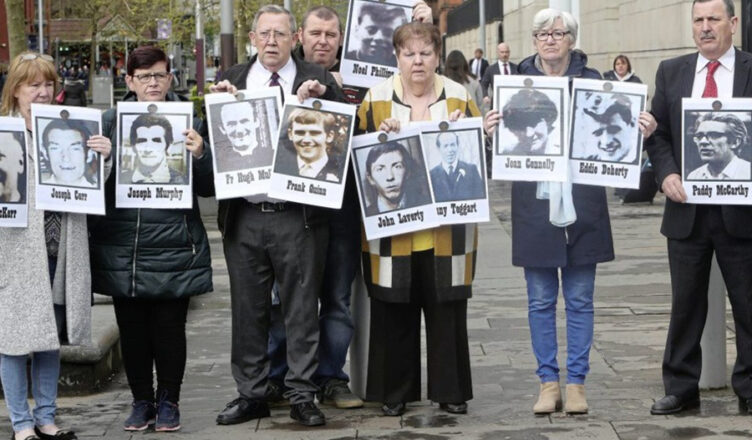 After fifty years the truth is beginning to emerge about the massacre of eleven people in West Belfast by the Parachute Regiment of the British Army.
A coroner has found that nine of the ten had been shot by them, whilst in the case of the tenth, John McKerr, there was doubt as to who had killed him, it either being a Loyalist paramilitary or more probably a British soldier. The coroner found that there was a distinct lack of evidence volunteered by the authorities as regards his death, hinting at the cover-up that had taken place over a span of fifty years.
The families of those murdered have had to wait a half century for this. John Teggart, the son of one of those murdered, Daniel Teggart, went on record to state, "It has taken us 50 years to get to this point. We are just…
View original post 777 more words